Non-native: not indigenous or native to a particular place
I remember the moment when I realised how powerful language could be. I was in secondary school and the teacher was explaining pejoration to the class. How a word could move from being seemingly benign, descriptive, useful even but should said word be weaponised as a pejorative, it could slide down into the realm of insult or slur.
The words 'non-native' are uttered with regularity in horticulture, agriculture and ecology. The term has become synonymous with problematic, even threatening - and is often twinned with the term 'invasive' as though the two concepts are wholly intertwined. 
I bristle when I hear it. How it feeds the citizen equals good and immigrant equals bad dichotomy. It is wounding. And I've long reflected on how reductive it seems, possibly doing a disservice to conservation efforts while dragging those of us perceived as 'non-native' down in the process.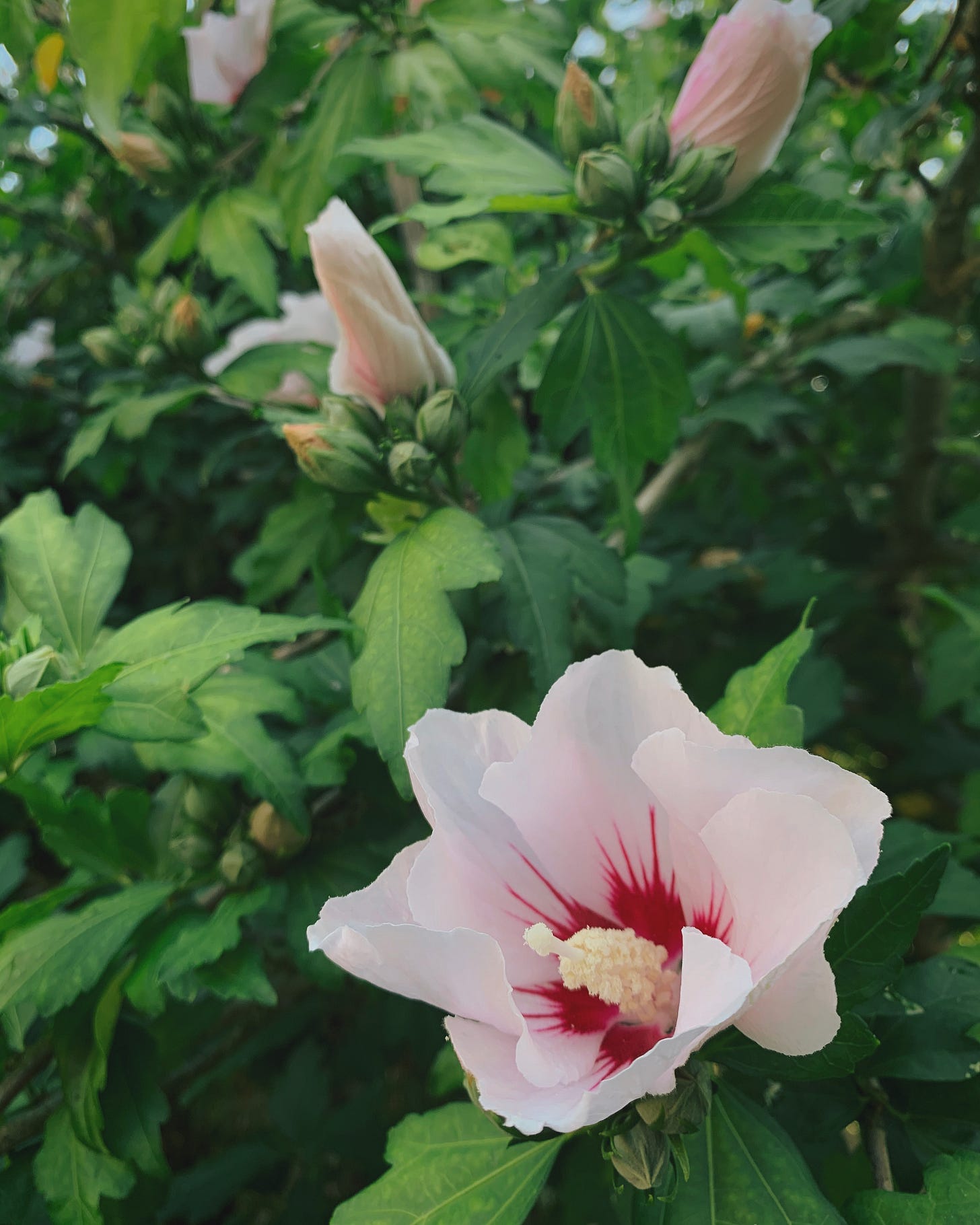 It's quite possible that, as a non-scientist, I am missing the point. That there is utility in this term that we'd be foolish to abandon. But as a food grower, a lover of nature and someone who feels stung by these words, I question the wisdom of using a term like this without adequate context. Why is locating a species' origin as 'other than here' relevant when what is of concern is the way that it grows or behaves?
Why are certain 'non-native' plants - that were transported by money-hungry horticultural opportunists - discussed without mention of the system that transported them here? Some may grow voraciously (and sometimes problematically) but it bears noting that their presence is the result of imperialist endeavour. Erasing the stories of colonial looting only serve to protect the histories of those responsible from scrutiny and obscure the ways in which pillage continues to take place.
And what about all the 'non-native' plants that live here without issue? After all, many of these products of colonial plunder now adorn Britain's gardens. If they are not also considered a problem by virtue of the unspecified elsewhere that is their country of origin, surely that renders 'non-native' a useless catch-all term?
And what of the prolific 'native' species? Like the couch grass burrowing its way through my vegetable beds? Or the bracken that unfurls itself across the countryside and out of pavements across the land? If the growth habit or 'invasiveness' of a species is the issue then what use is there in declaring whether it 'belongs' here or not.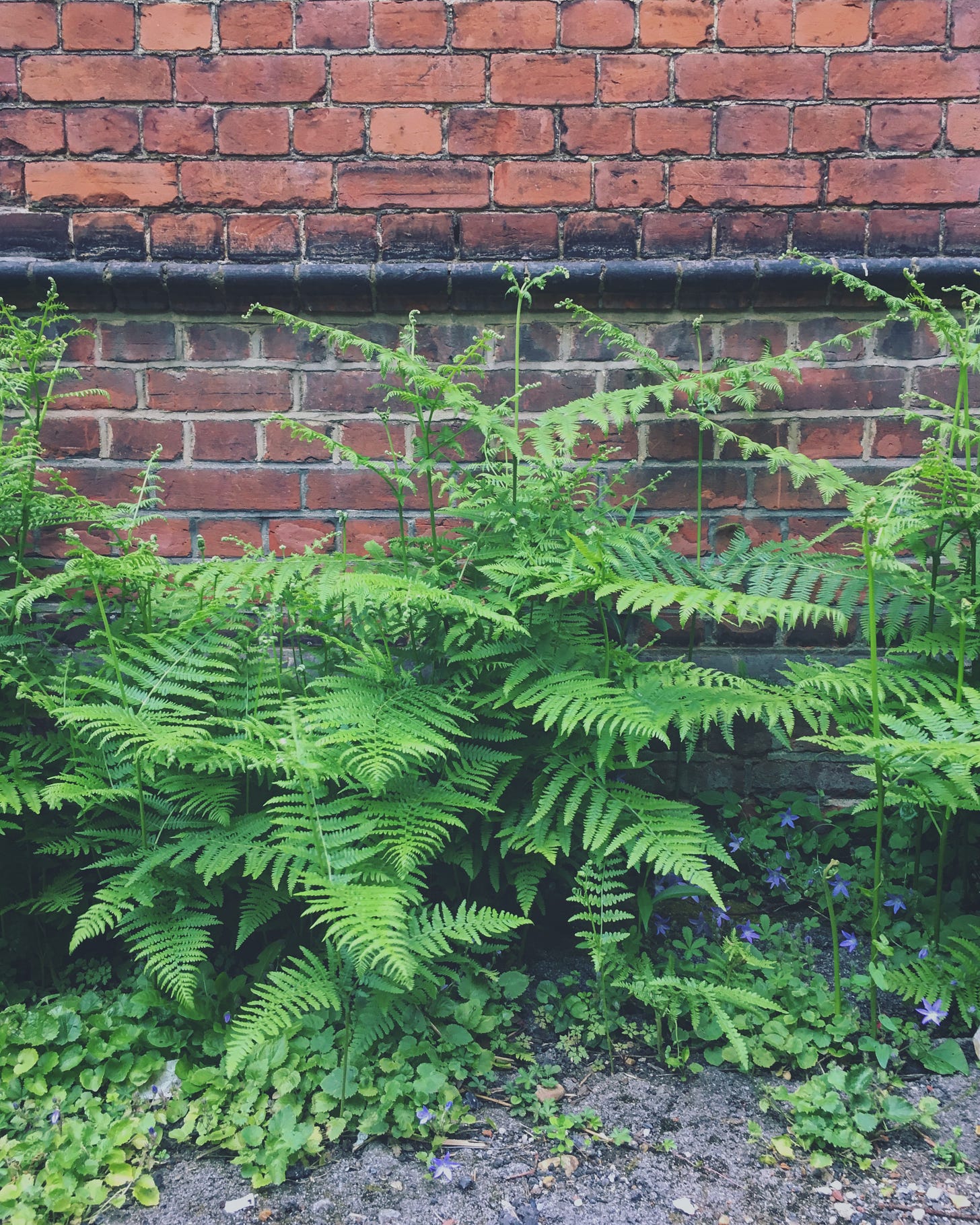 The animalistic language and imagery of infestation and invasion has long been used to demonise and dehumanise those who've moved from one land to another. So before you tell me that the language and concepts around 'non-native' belong to ecology but not to prejudice, I'd urge you to consider whether the racists and eco-fascists see it the same way.
I understand why ecologists and scientists would worry about critiquing such language, fearing that to do so would cause a veil of reticence to fall around their important conversations about conservation. In wanting a reconsideration of the term, I don't want silence to replace it. Nor do I believe that would be the effect of replacing it in the language we use to speak about certain plants and creatures that are causing ecological concern.
I, from a seed, germinated and grew on English soil, but because my skin, my hair speaks of another land, a 'non-native' I will always be. The term reeks of the xenophobia and racism that blows a tempest around how migrants, immigrants, refugees and asylum seekers are spoken about as they seek for what they hope will be safety and stability. Yes, my resistance to this term is emotional. How could it not be when it's so clear that the term 'non-native' is synonymous with problem, threat, other, unwelcome?
But it's also a resistance grounded in a desire for clarity and specificity. What use does the term 'non-native' really have?